AUDITS BUILDS & SALES CHARITIES CONTACT CONTRACTS IT PAT testing NETWORKS PROJECTS
""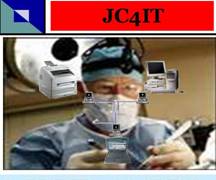 Thank you for visiting our site.

JC4IT operate in and around north & east London and provide a range of information technology services and products that enhance our customers businesses. Information Technology today can be a minefield. If it be for a technical question regarding an IT problem you are suffering, JC4IT is here to help. We look forward to being of assistance to you.

JC4IT does this by spending time listening and by asking questions to get an in-depth understanding of your problems or requirements. By doing this JC4IT can develop solutions that not only meet your needs today but, more importantly, are adaptable and flexible to meet the needs of tomorrow.

JC4IT was established this century in order to concentrate on the ever changing demands of the small to medium businesses and charities, but we also outsource our services to bigger companies. As a result JC4IT can provide a cost effective, flexible supporting service for most small to medium businesses & charities that want to be relevant for this century .

JC4IT's objective is to provide the highest quality of work to suit your budget.